Students who want to develop their own learning experiences can receive school support through two programs: they can conduct a semester-long, credit-bearing Independent Study, or they can pursue a physical or intellectual adventure with a Jack Linger Explorer Grant. The two programs can also be combined, since Linger Grants can be used to finance costs associated with an Independent Study.
| | |
| --- | --- |
| Independent Study | Jack Linger Explorer Grant |
| One semester (can be extended) | Any length |
| During school year | Summer or school year |
| Academic credit | N/A* |
| Approved by Upper School Academic Committee | Approved by Linger Grant Selection Committee |
| Proposals due May 1 or Dec 1 | Proposals due mid-April |
*A grant doesn't carry academic credit but can be used to support a credit-earning Independent Study.
---
Scenes from the Independent Learning Assembly, April 1, 2022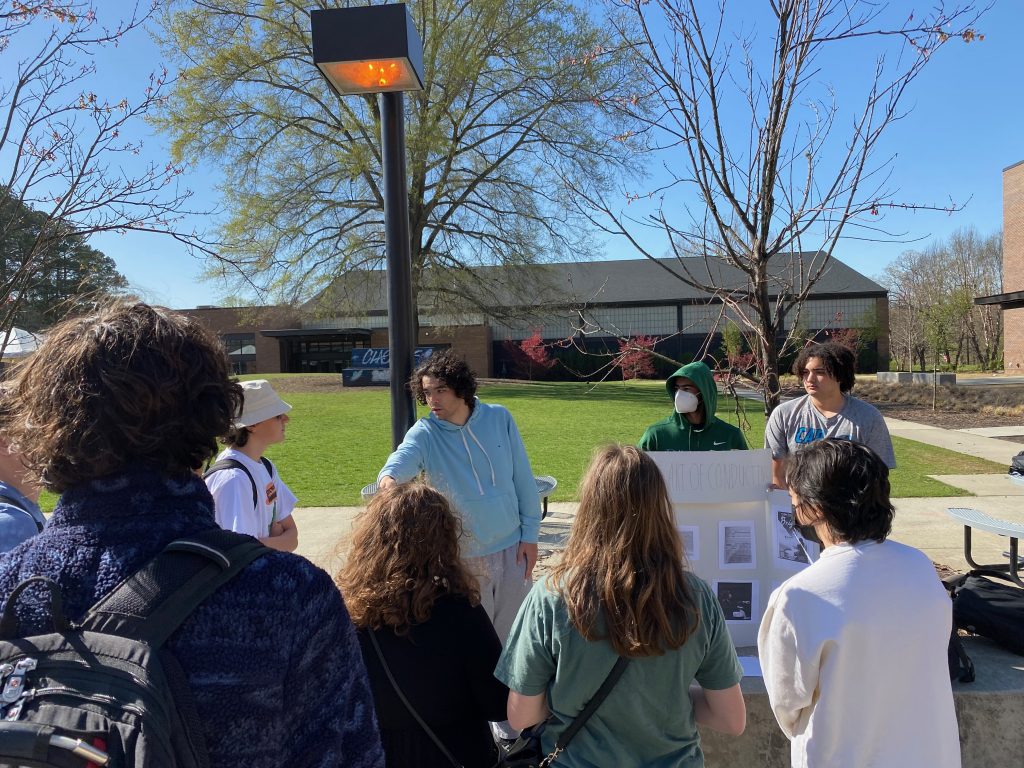 ---
Role of blogging
All students in Independent Learning Program keep blogs to reflect on their learning, collect resources, and share their experience with others. Peers, relatives, friends, and other supporters are invited to subscribe by email to get notified of new posts on a student's blog. The comment icon on any post allows viewers to respond. Support these students journeys by posing questions, suggesting resources, or sharing an alternative perspective! (Comments are moderated, so they may not appear immediately, but the process doesn't take long).
---
Recent & Current Independent Studies
Jack Linger Explorer Grants 2022-23
Filmmaking (Amani Diallo '23)
Solar Energy in Nigeria (CJ Nwafor '23)
Air Quality at DA Lower School (Miller Roessler '24)
---
Alex Hogue '21 Medical Illustration
For a deeper dive, see this recording of an Independent Learning Program exhibition: